The Ankara fashion trends for women have stolen the heart of every lady due to the beauty one always obtains we they wear their Ankara outfits to any event or place. Everybody wants to look very adorable, cute, and charming all the time but sometimes we don't what it takes to look that fashionable. Fashion has been a classy and easy way we can look more beautiful, and lovely. Have you been to any occasion feeling like you are odd or inappropriately dressed? The fashion industry is now vast, to the extent that every day new clothes styles and designs keep on surfacing online.
As a lady, there are many clothes you need to add to your wardrobe to look and feel ready each time you have any place or occasion to attend. Having a good number of clothes prevent you from unnecessary expenses, time-wasting, delay, and other problems one can encounter when an unplanned event stuns its way.
Here in Africa, we have a good number of clothes we can recreate and they are known as native outfits. For decades now, the African native outfit has been booming in the fashion industry, as our fashion designers keep entertaining us with new styles and designs that will help us in obtaining a more bossy and extraordinary appearance. We have countless native wears you can choose from but here we will be having a look at the latest Ankara fashion trends for women.
Read more: Stunning Ankara Styles For Ladies
Ankara Fashion Trends For Women
When we talk about one of the most worn, and loved clothes type here in Africa, we can't deny the fact that the Ankara wears made the list. The Ankara fabric is made with a lot of colorful prints, is highly elastic, and is also a good fabric suitable for any weather conditions. There have been good advantages surrounding the Ankara fashion.
The Ankara wears have been here with us for decades, and we can see how valuable and important the Ankara outfits have been in our modern fashion world. Gone are those days when we think that the Ankara fabric is only worm for only traditional events, or when people love going for already made clothes. The fashion world has changed and modernized to the extent that people now make the Ankara fabric their number one outfit choice.
The Ankara fabric can now be used in sewing any outfit style of your choice. Pick or choose any clothes style and take your Ankara fabric to an experienced fashion designer and see the wonder that will be created for you with the Ankara fabric. This is to show you how advanced and improved the Ankara native wears is in our current world.
If you don't have at least 5-10 different Ankara outfits styles in your wardrobe as a part, then you are honestly missing a lot in the fashion world. There are different outfits styles you can recreate with your Ankara fabric and we will be having a look at a few of these Ankara fashion trends for women.
1. Ankara Off-Shoulder Style
The Ankara off-shoulder style has been trending for years now in the women's fashion world. Women love wearing the best outfit style that will help them flaunt their skin a little bit, but in a decent way. The off-shoulder Ankara style is a good clothes style for both aged and young ladies.
There has been a new way you can make your Ankara off-shoulder style, you can decide to sew it armless, short, or add a long sleeve hand on the armpit level of your clothes. This pattern has made the off-shoulder style lovely and entertaining in the women's fashion world.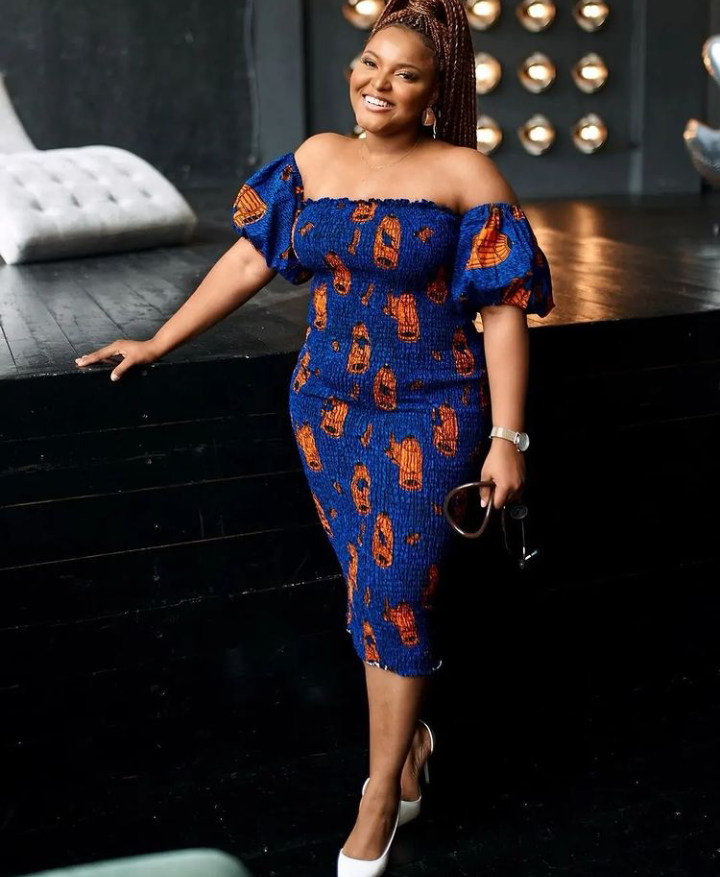 2. Ankara Show-back style
Ladies love this pattern of styles, and even in the ancient way of styling the Ankara outfit this style has been making and topping the list as one of the most sewer styles in the women's industry. The Ankara show-back style is a good and decent way for ladies can show off their skin without receiving any criticism from society.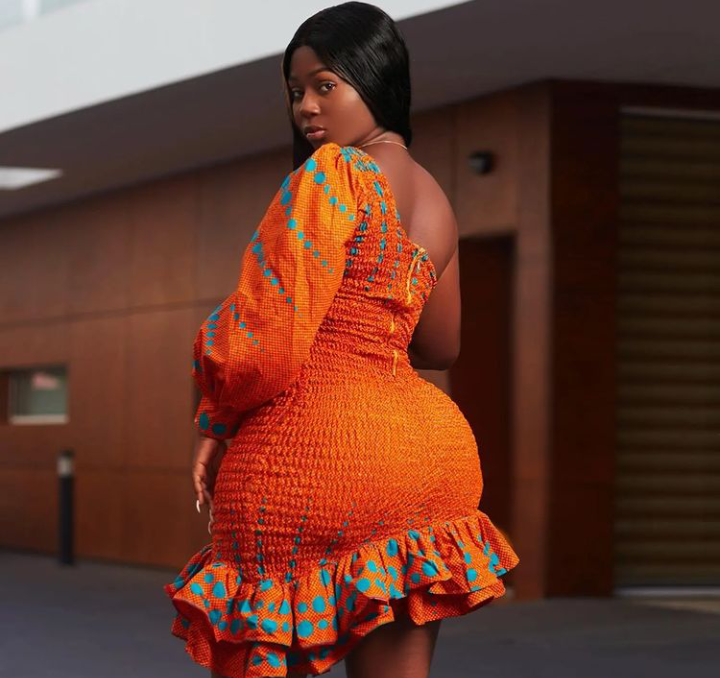 3. Bodycon or fitted Ankara gown
Some ladies who love to display their natural shapes should make this outfits Ankara style their number one outfit style for highly special occasions like traditional wedding ceremonies, birthday parties, wedding parties, and so on.
You don't have to be afraid of how attractive and cool you will look in this outfit style because you are assured that you won't feel bad. about your beauty and appearance. Read more: Top 15 Latest Aso-Ebi Lace Style For A Traditional Marriage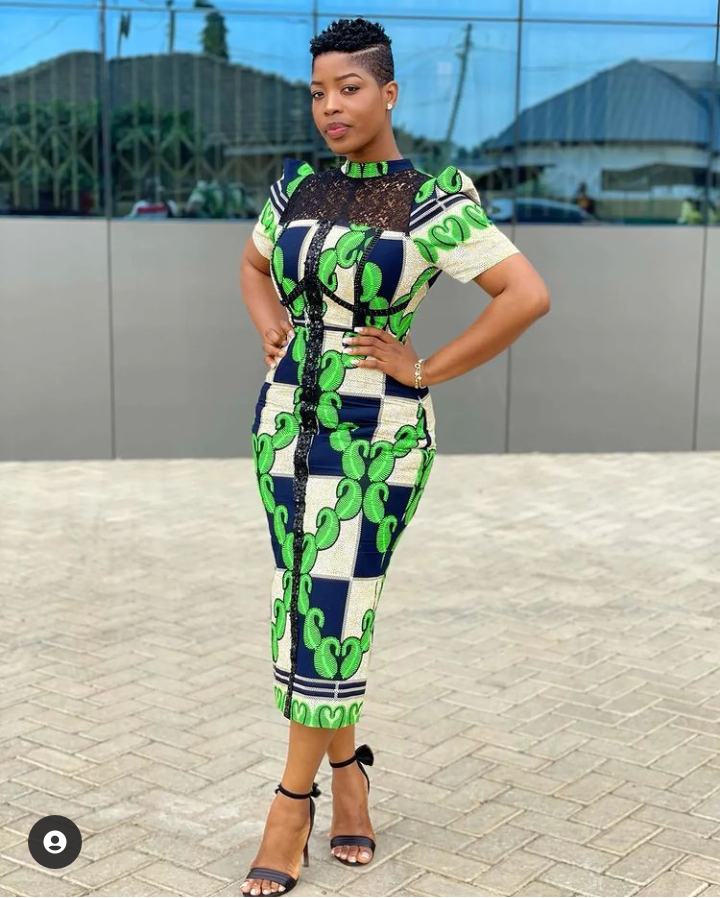 4. Flounce Ankara Style
Our fashion designers have now looked for a way to make the Ankara outfit a hint in the global fashion world, and they came up with the flounce style. The flounce style can be added to any body part in your Ankara outfit. No matter how you decide to sew or add your flounce style your outfits will help you steal the show in any event you stun as a lady.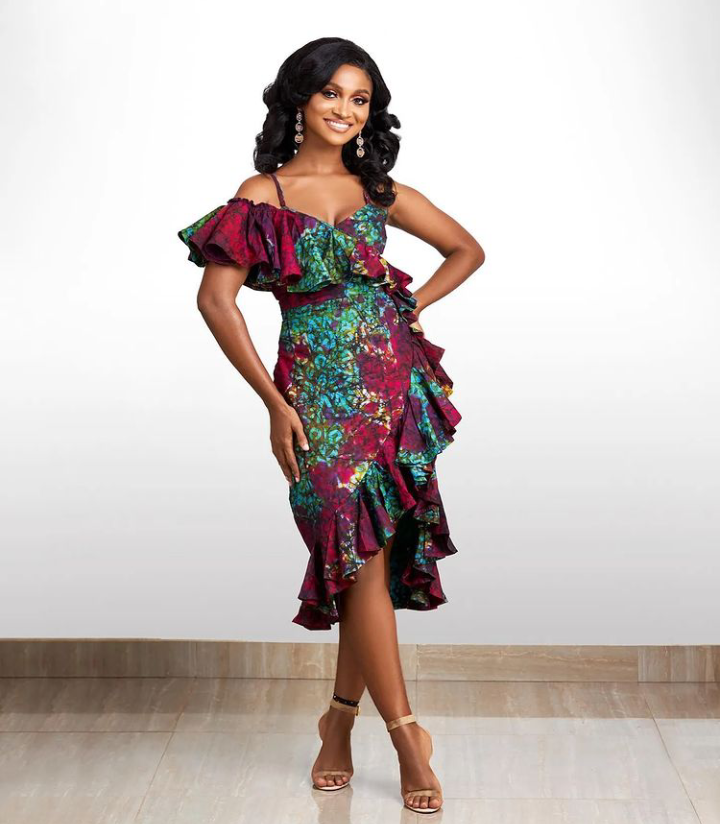 4. Layer Ankara style
When talking about one of the latest Ankara fashion trends for women we can't overlook or deny the fact that the layer Ankara style has stolen the heart of our ladies. The layer Ankara style a a is very calm, and good-looking style that will help the wearer be referred to as a stylish lady.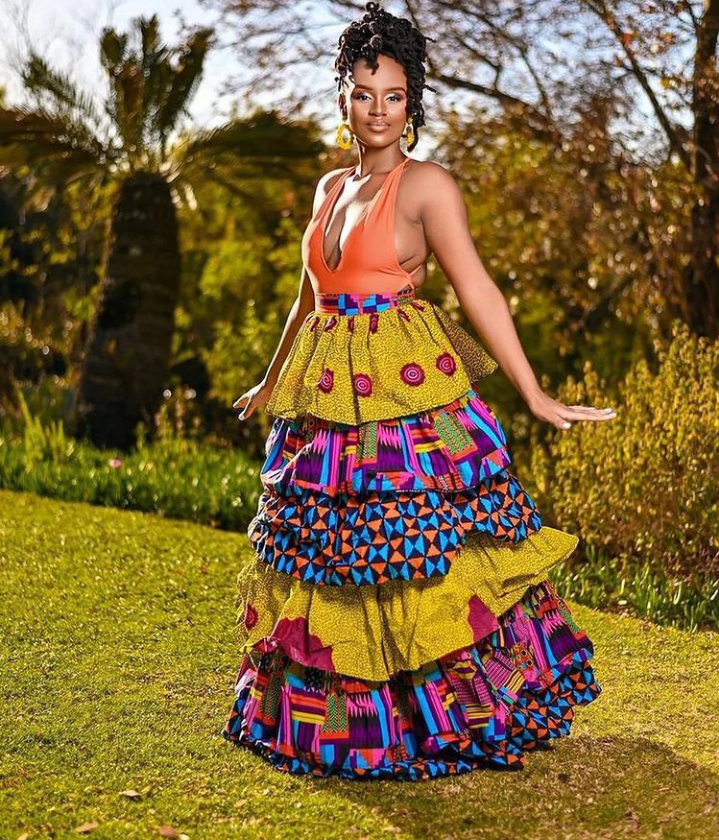 5. Puffy Sleeve Ankara Style
When you want to make the sleeve of your outfit look more extraordinary and extravagant you can go for the puffy sleeve Ankara style for ladies. The puffy sleeve style has been a good and trending sleeve style every lady needs to add to her closet. The puffy sleeve style made the wearer look more charming and adorable.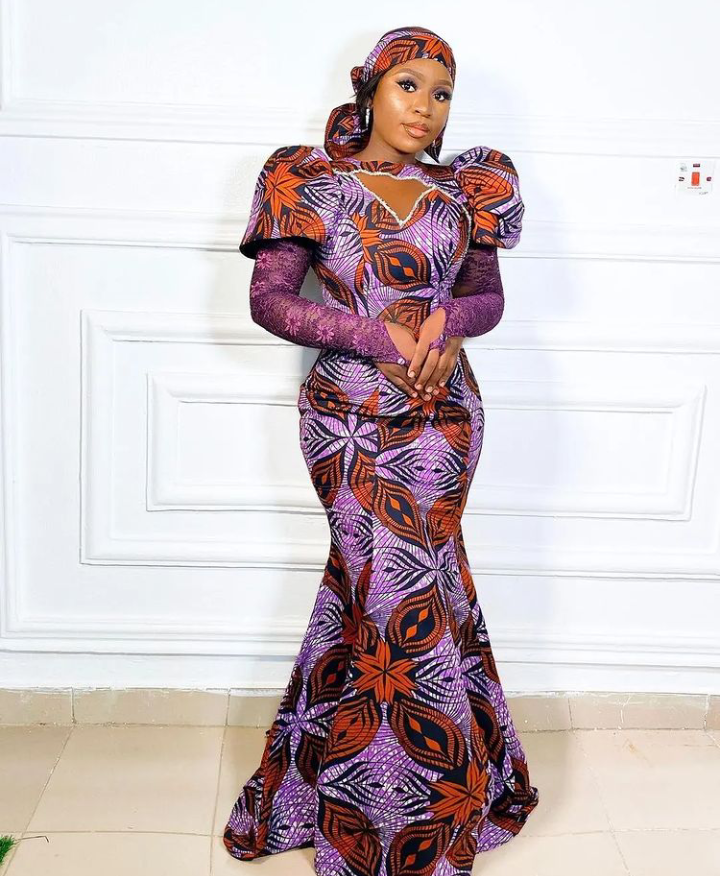 6. Short Ankara Gown
If you want something very simple and casual you can wear, you can decide to make for yourself the short Ankara gown. The short Ankara gown can be sewn fitted or flared depending on what you feel like wearing to your next event.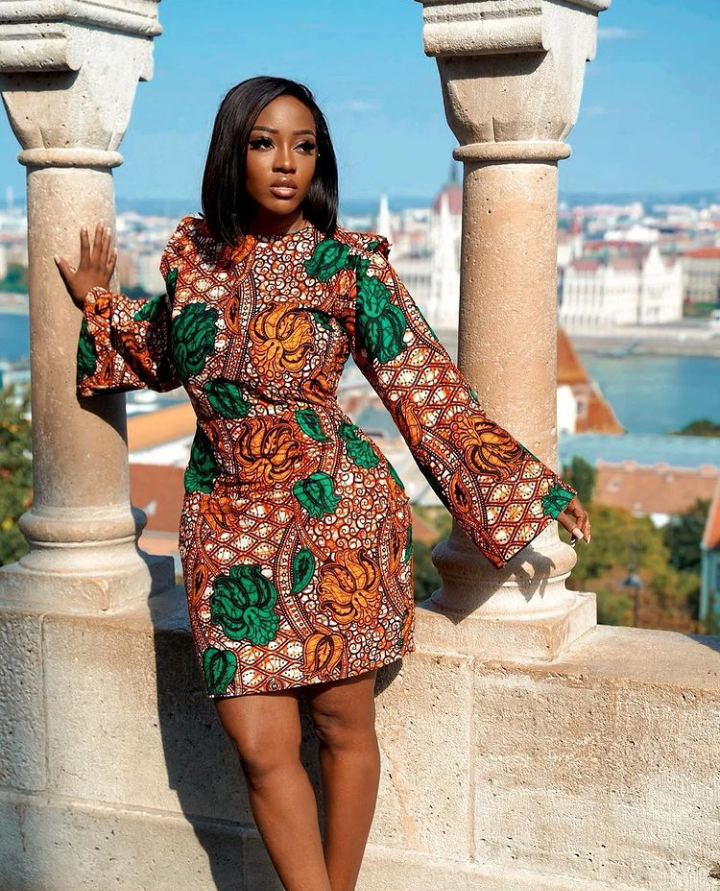 7. Fitted Ankara Long Gown
If you want the best clothes you can wear to a special event, then you can make for yourself this fitted Ankara long gown style.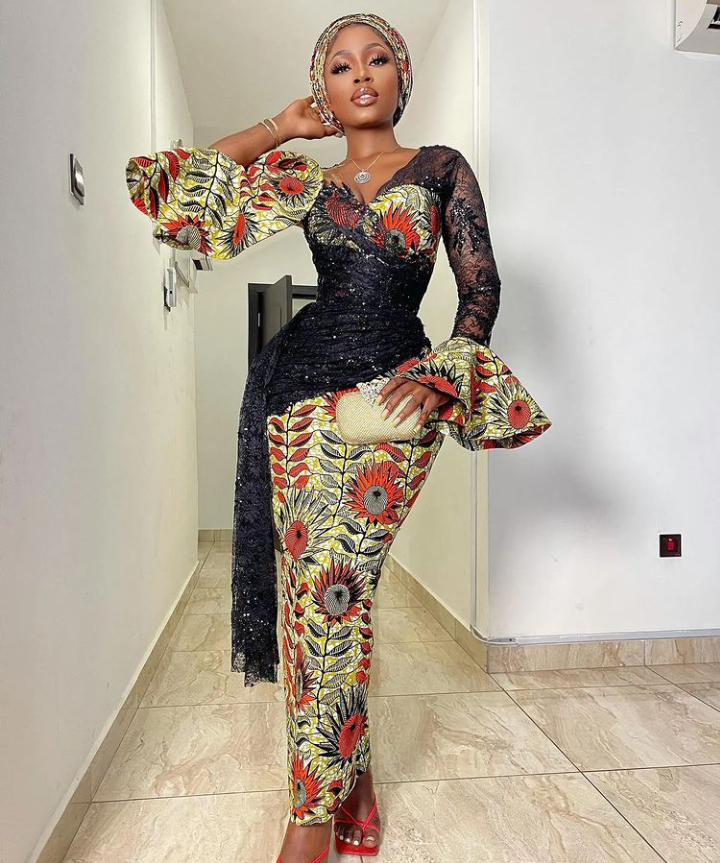 8. Flare Ankara Short Gown
The flare Ankara shirt gown is another lovely clothes ladies can wear and look special. The flare short gown allows ladies to move their legs freely while slaying on them. As a creative fashionista, you can add print at the bottom part of your Ankara flare gown for it to look more dazzling, and attractive.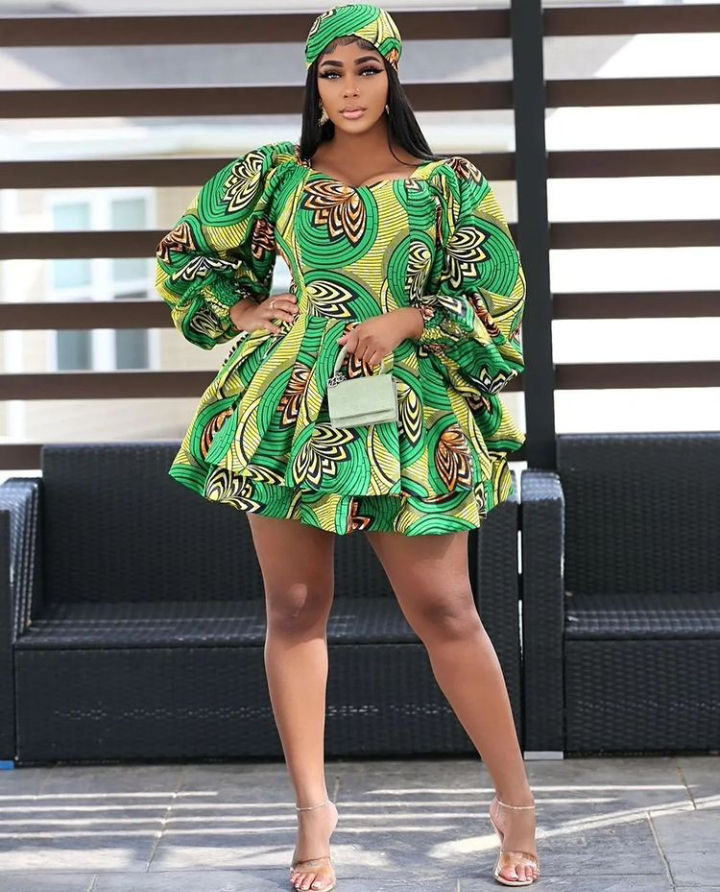 9. Mix And Match Ankara With Net-like Material
The mix and match of Ankara with net-like mate has been a very trending fabric combination in the fashion world, it's also very easy to recreate. The net-like material can be added to the sleeve as short or long, no matter the hand sleeve you wish to add the net-like material will still make it an adorable one.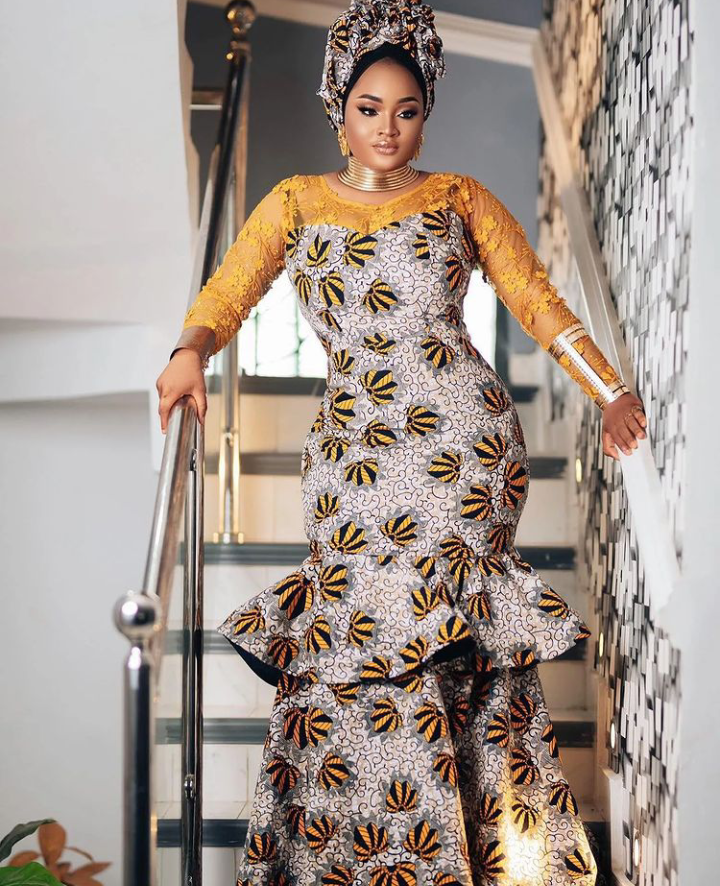 Check out more creative Ankara fashion trends for women.
Check out more creative Ankara fashion trends for women you will love to recreate..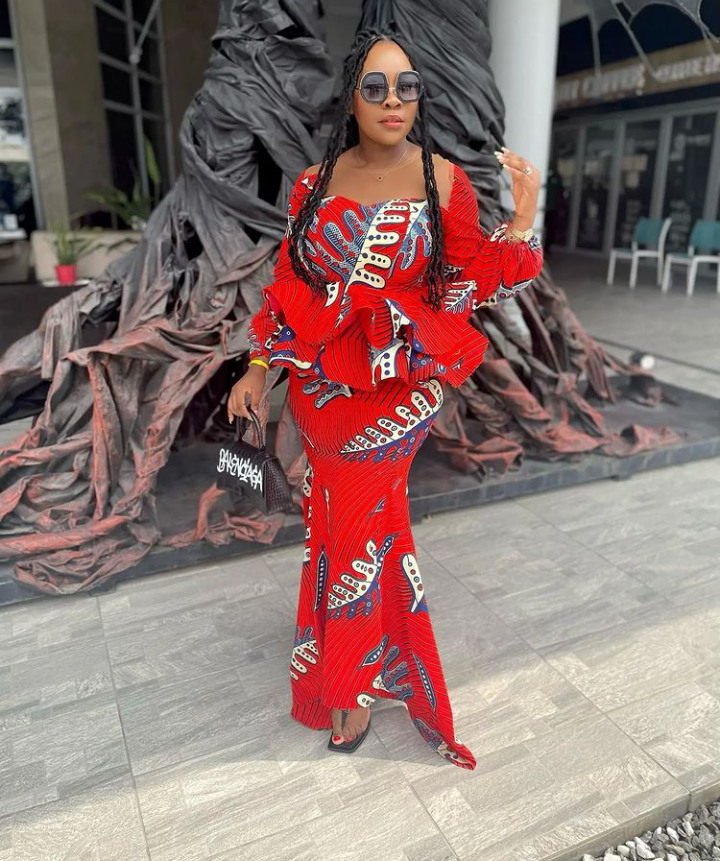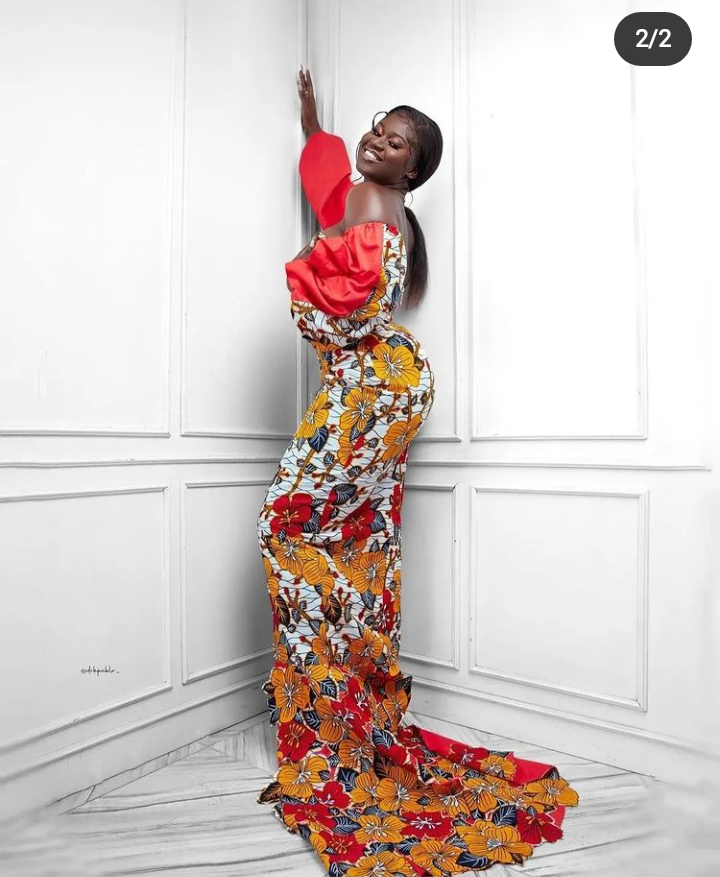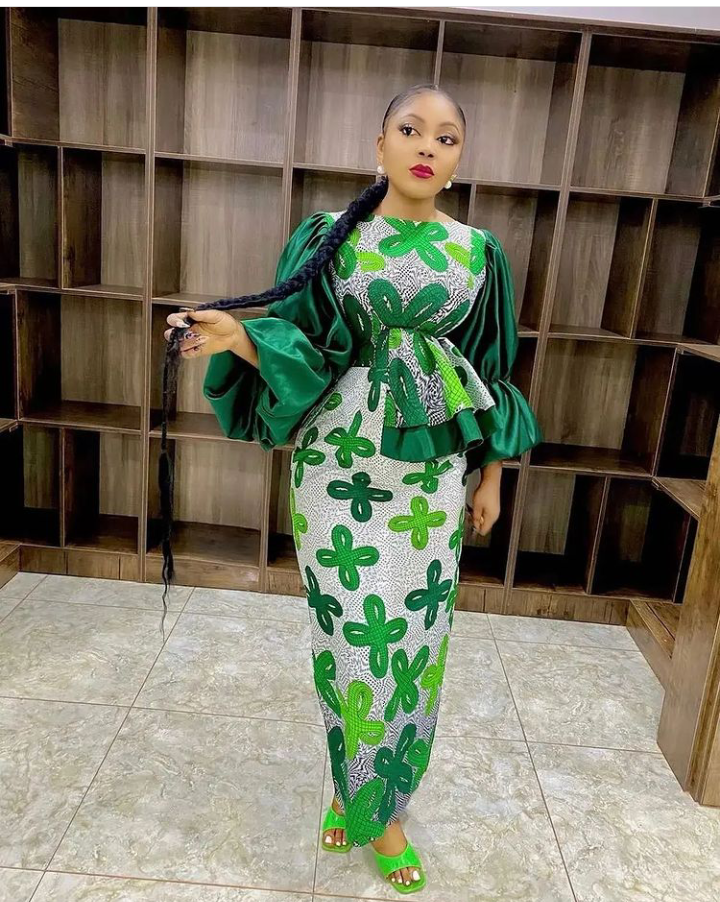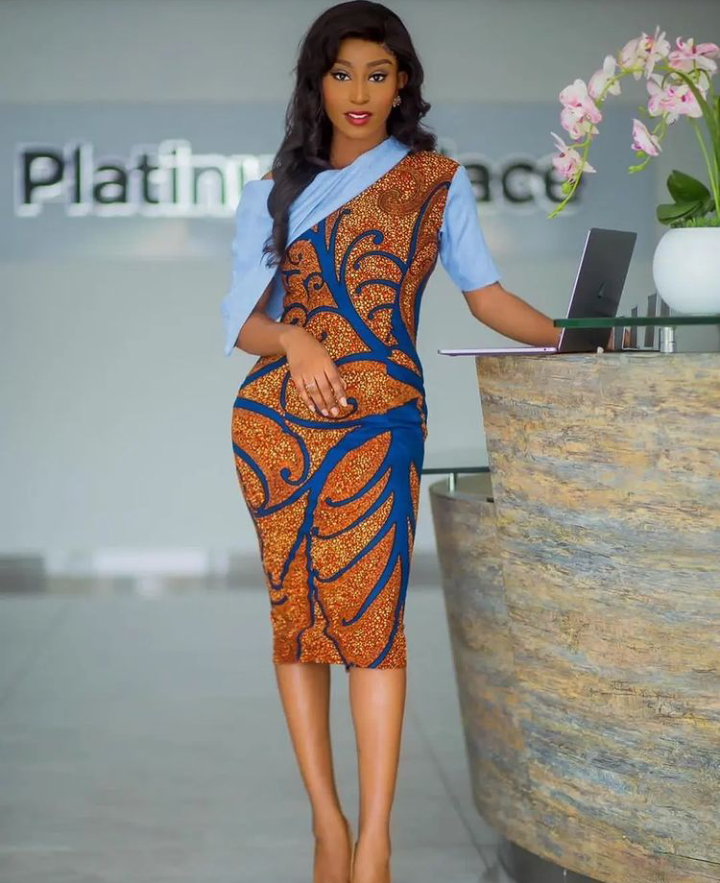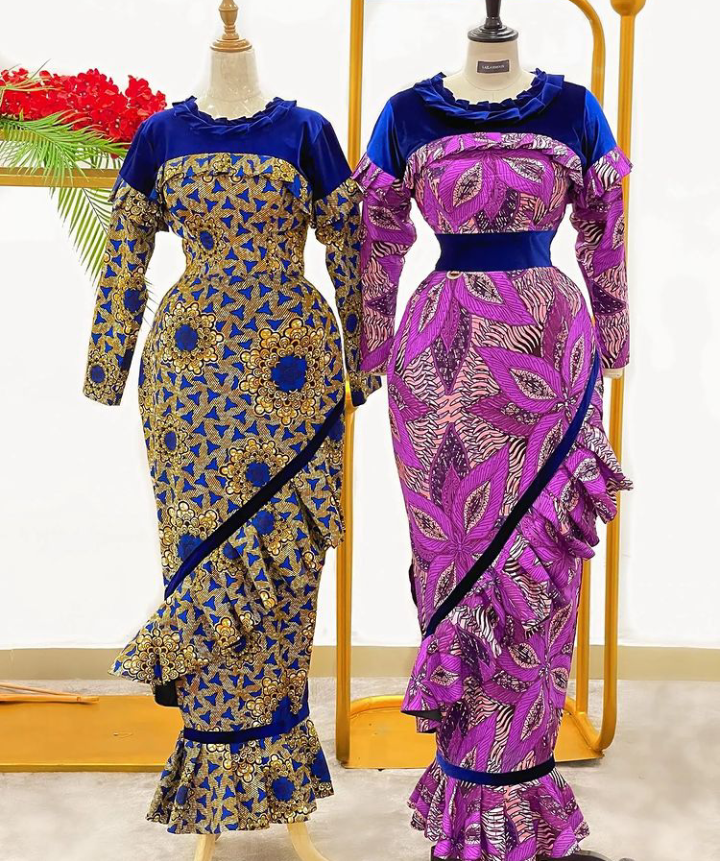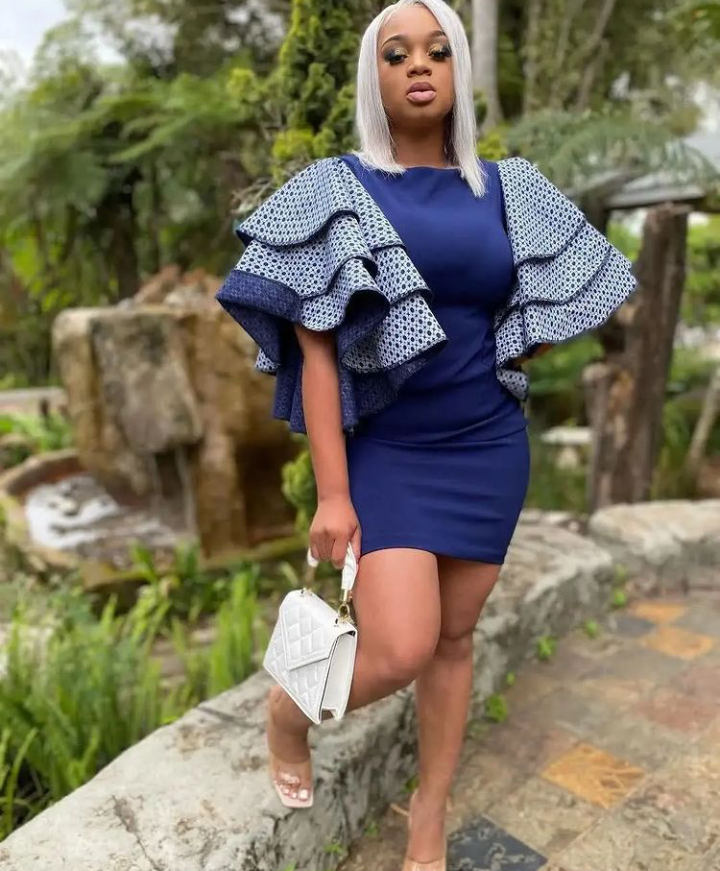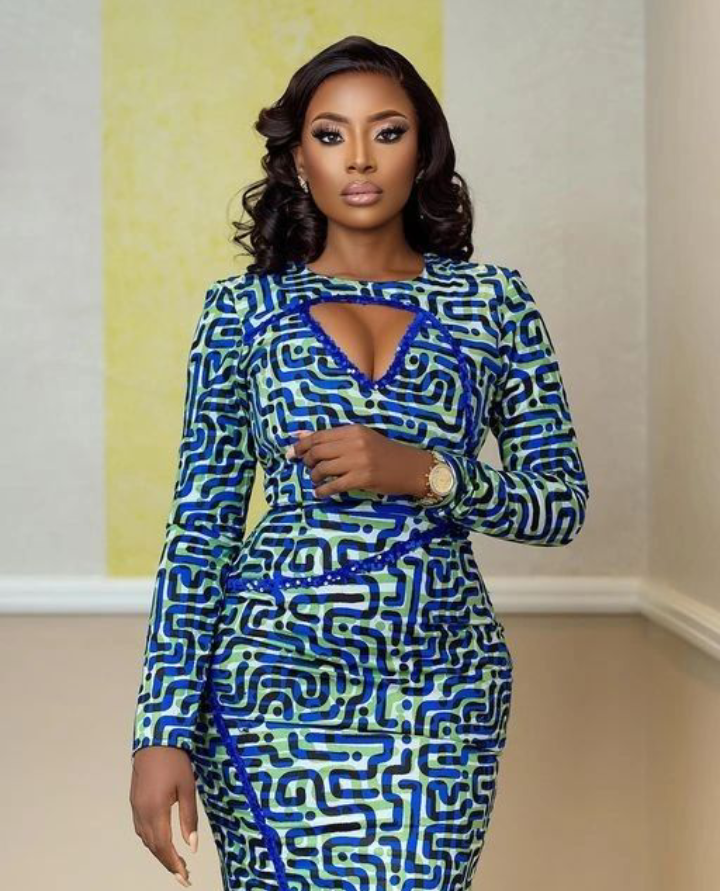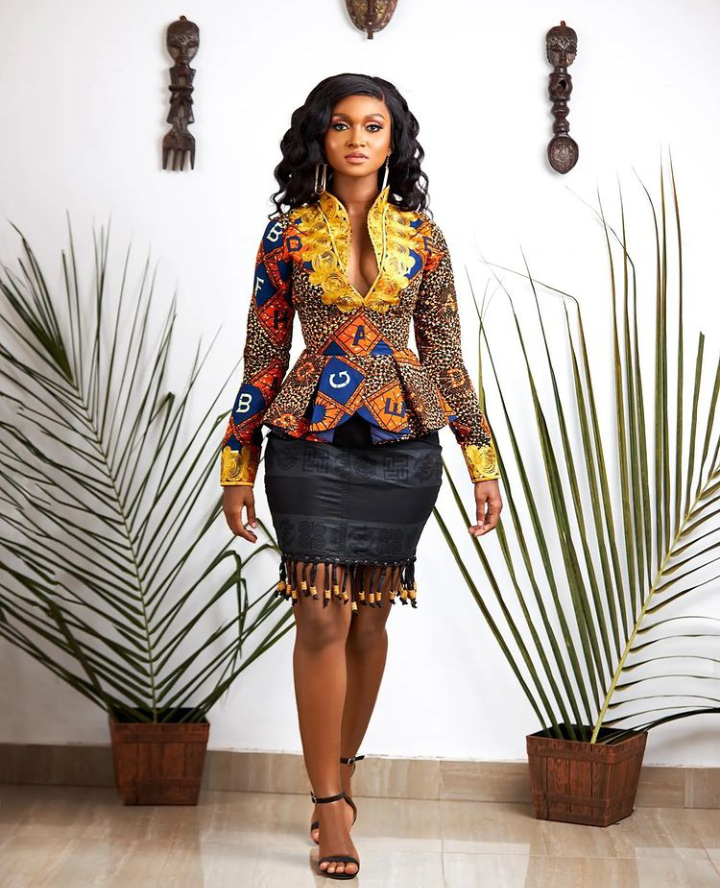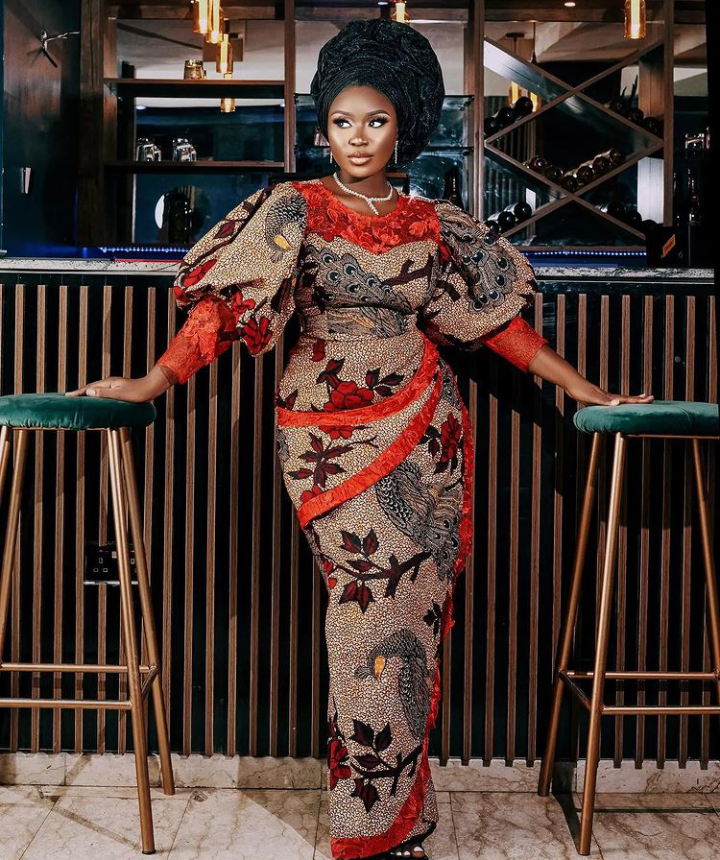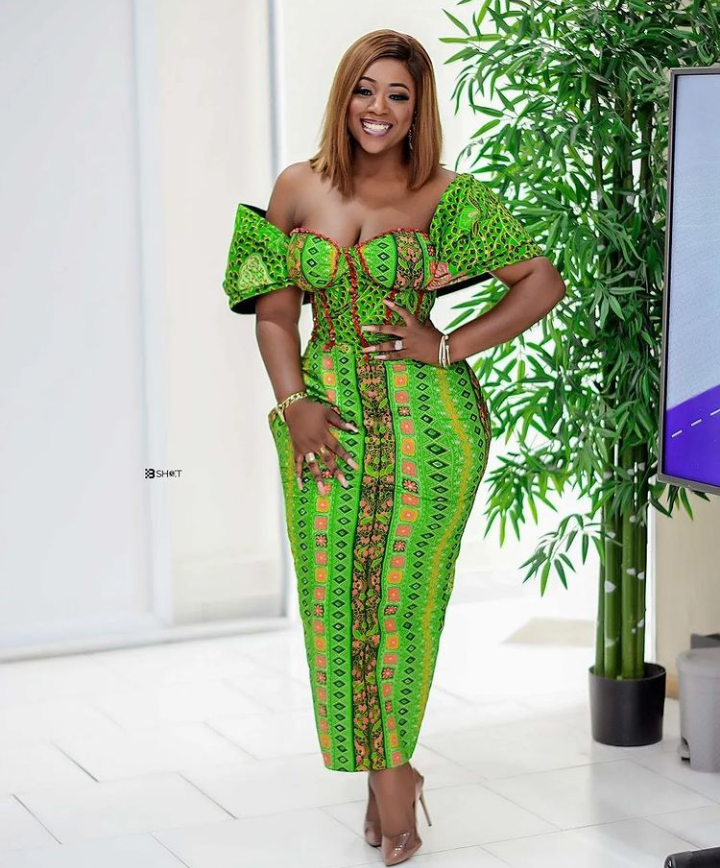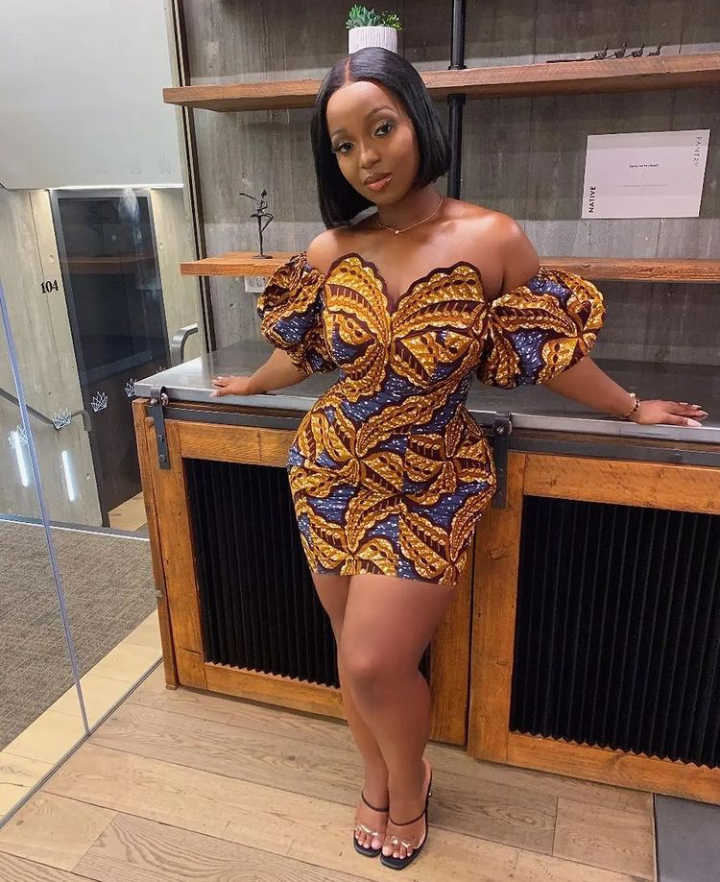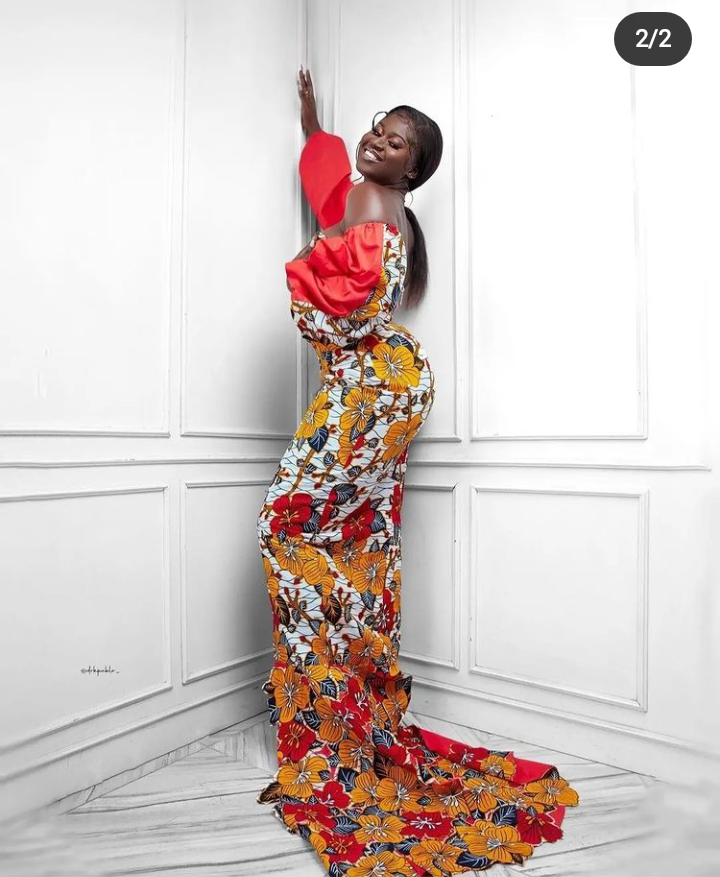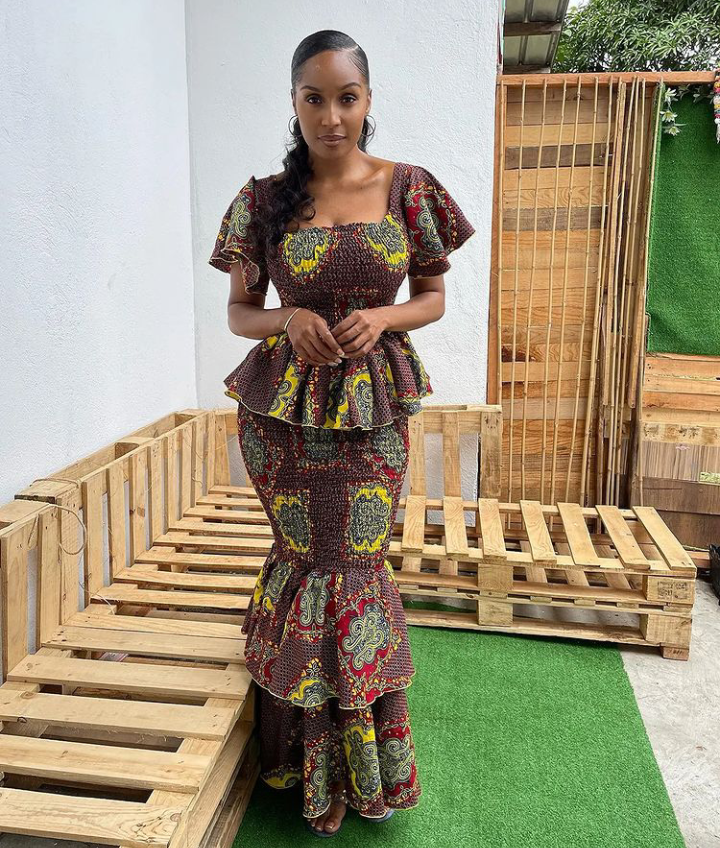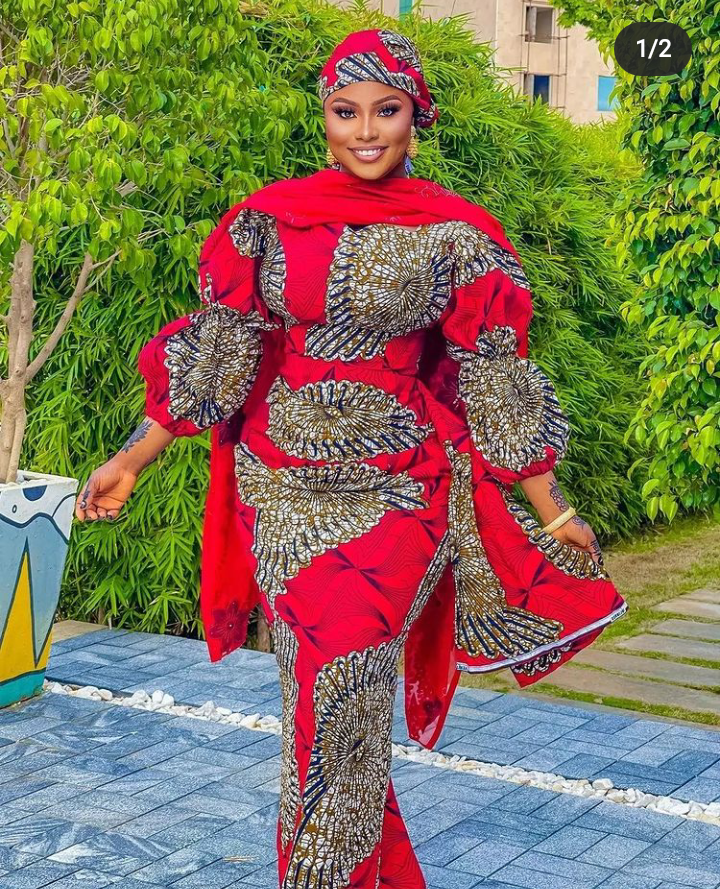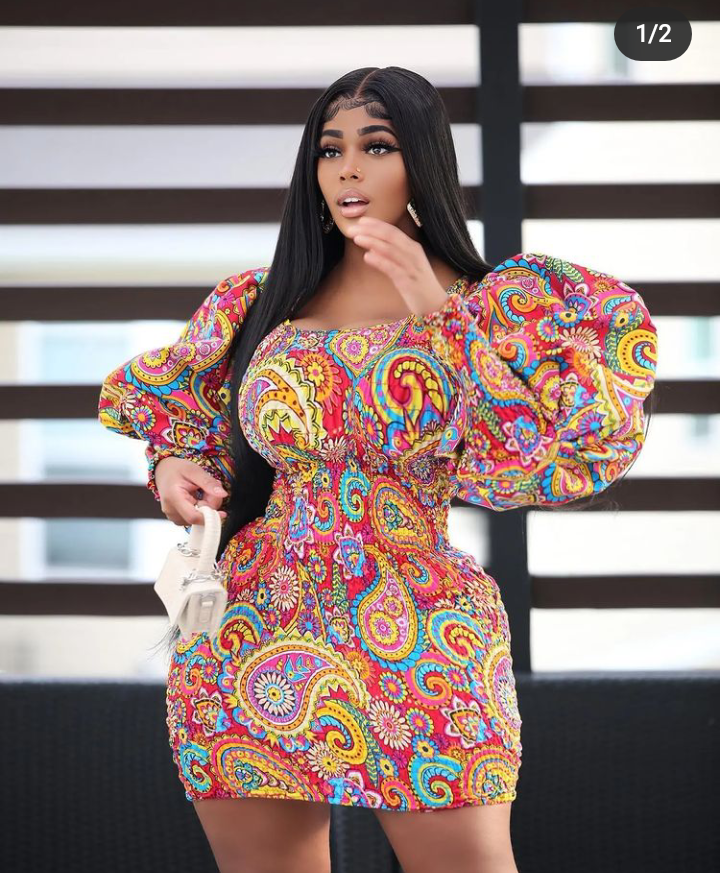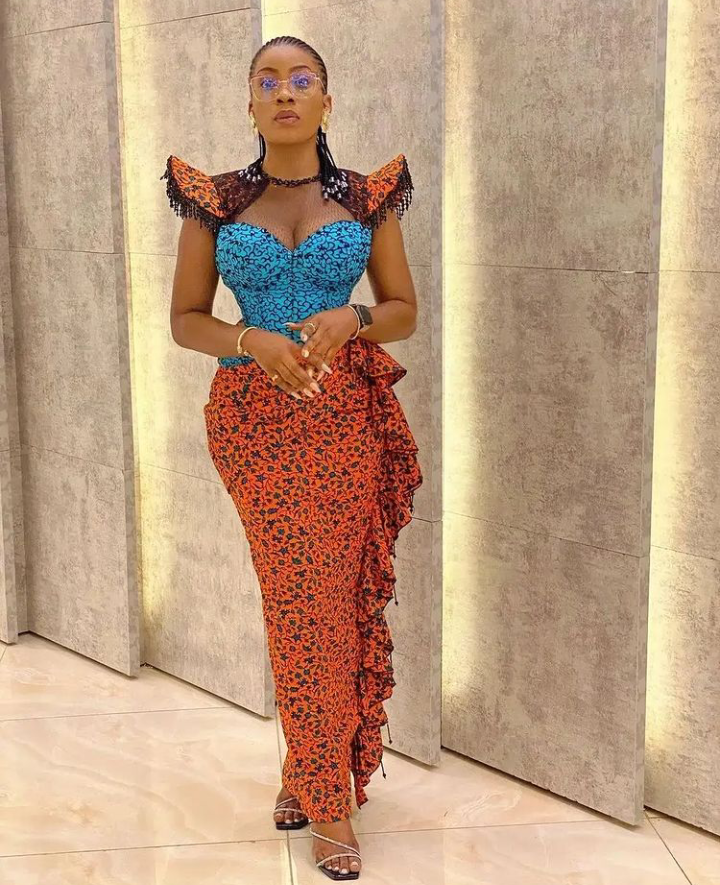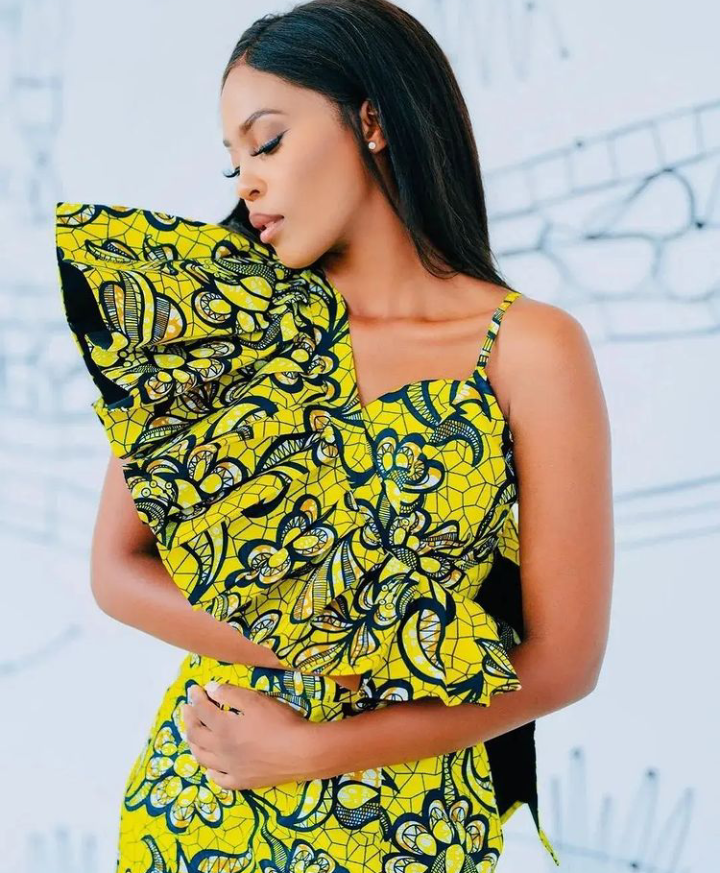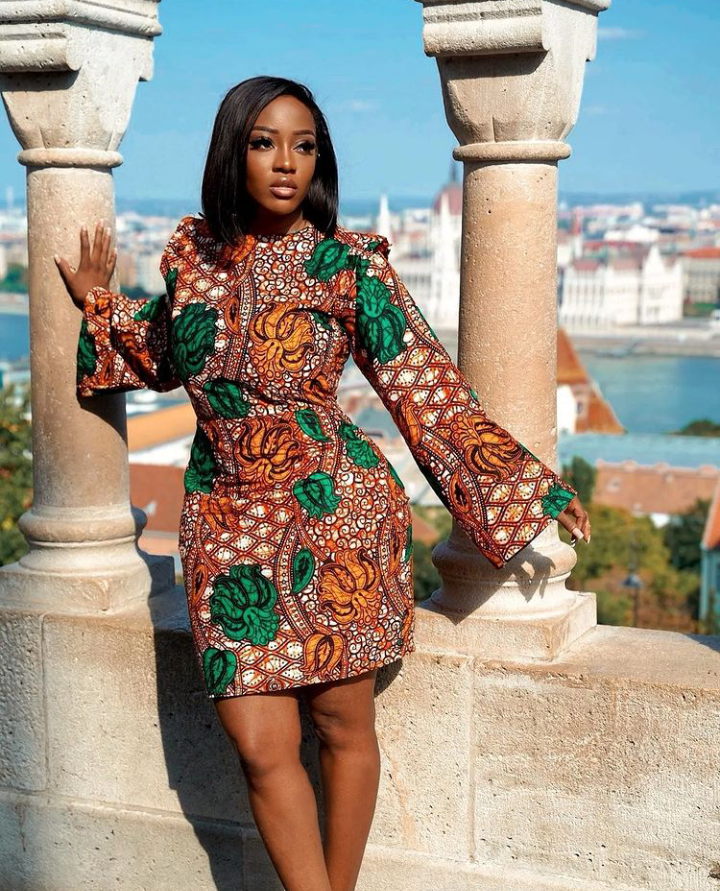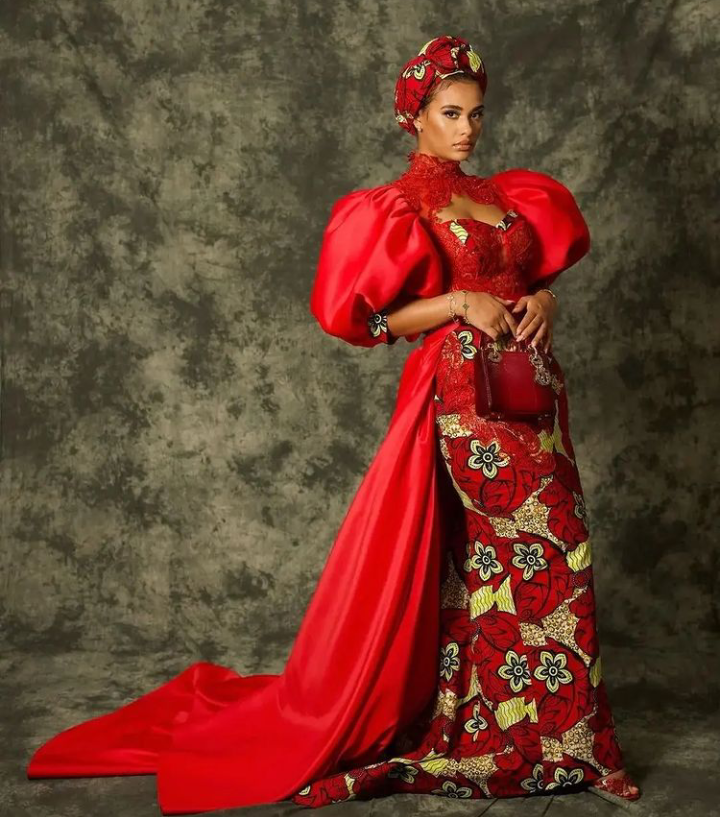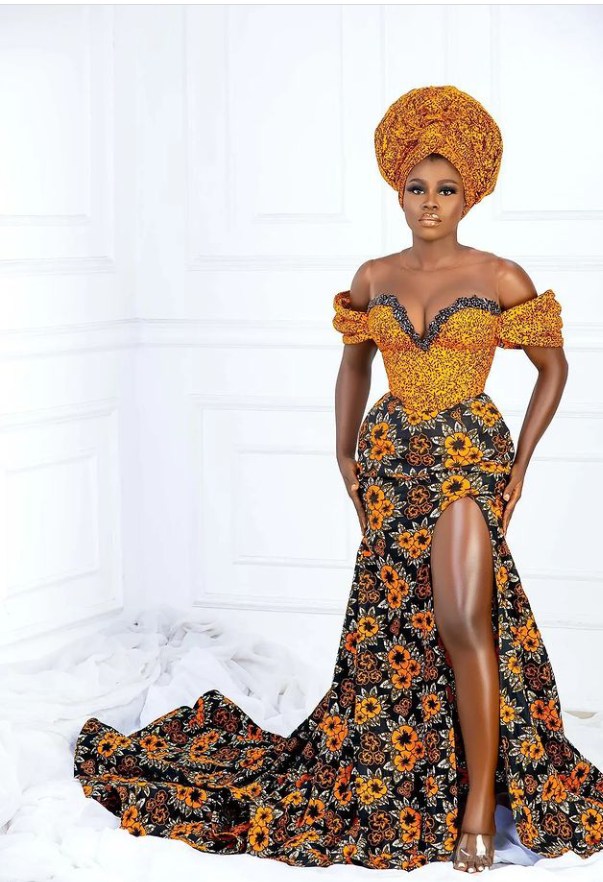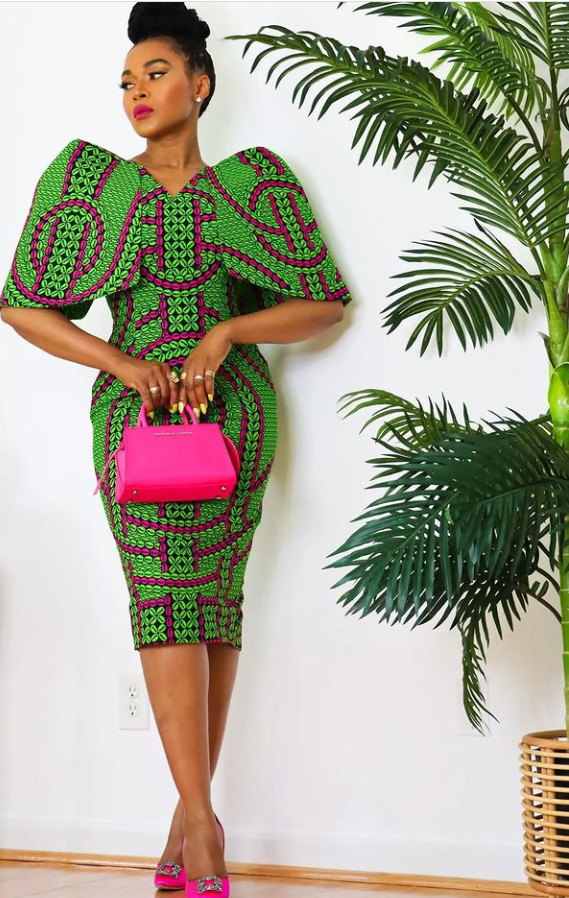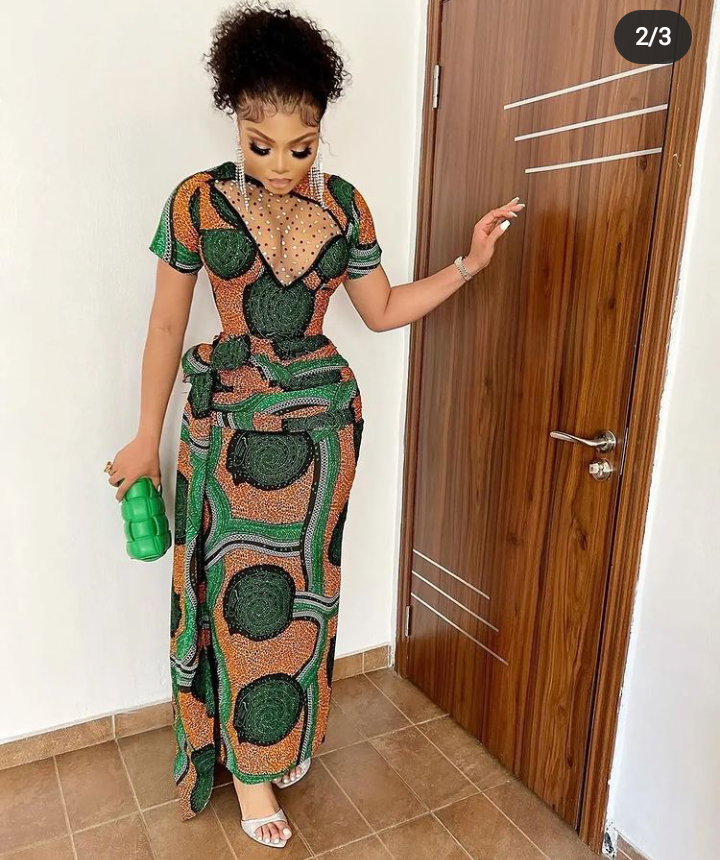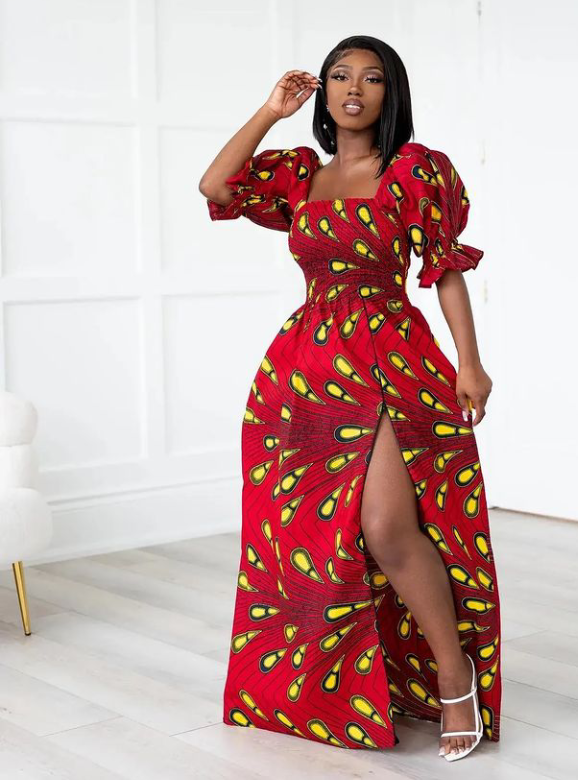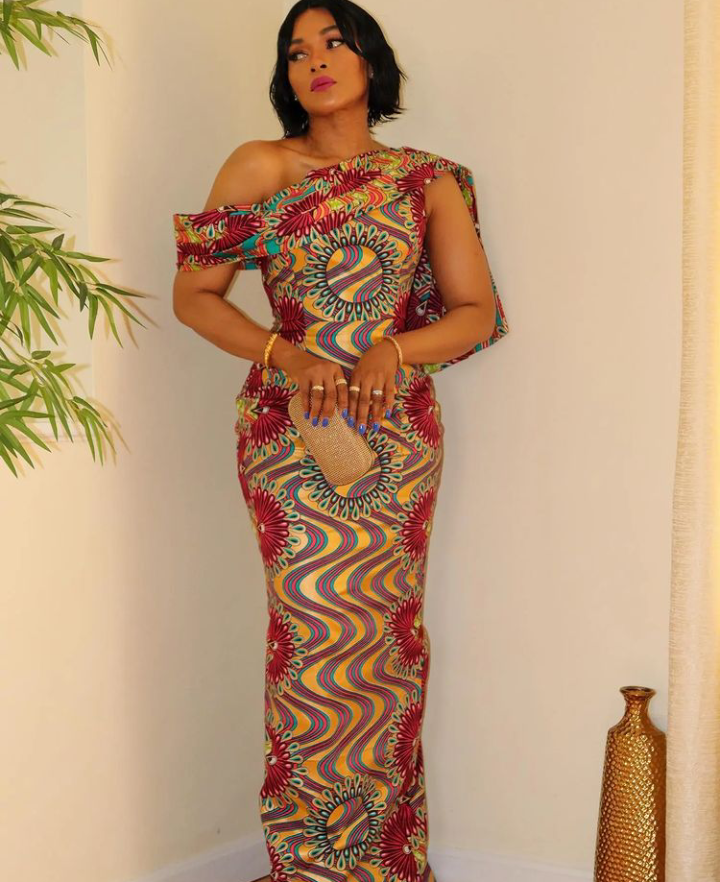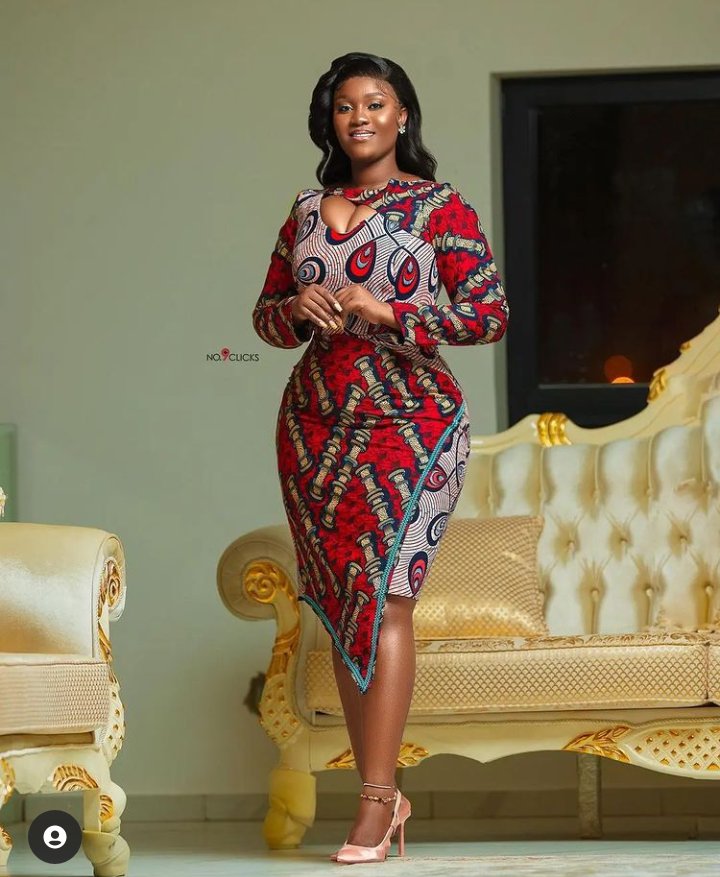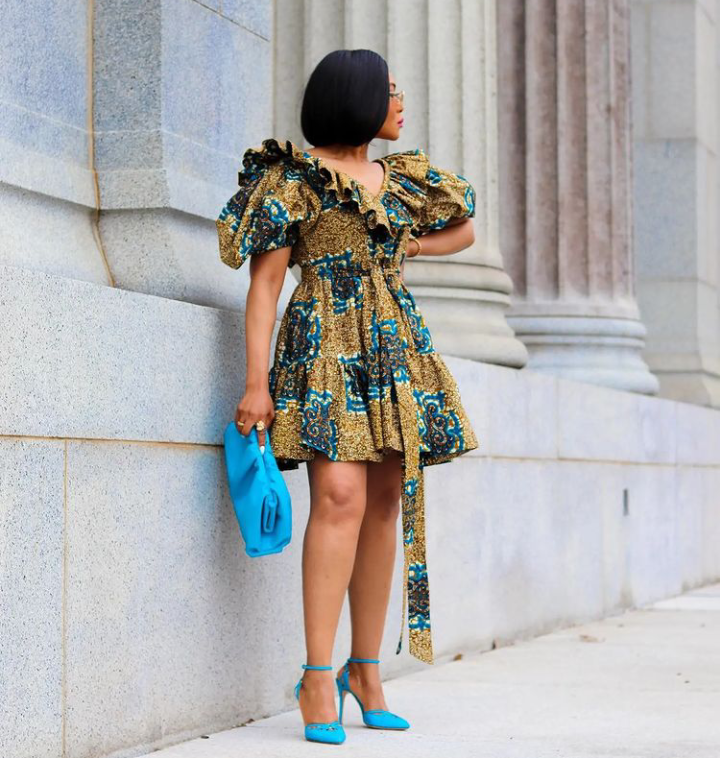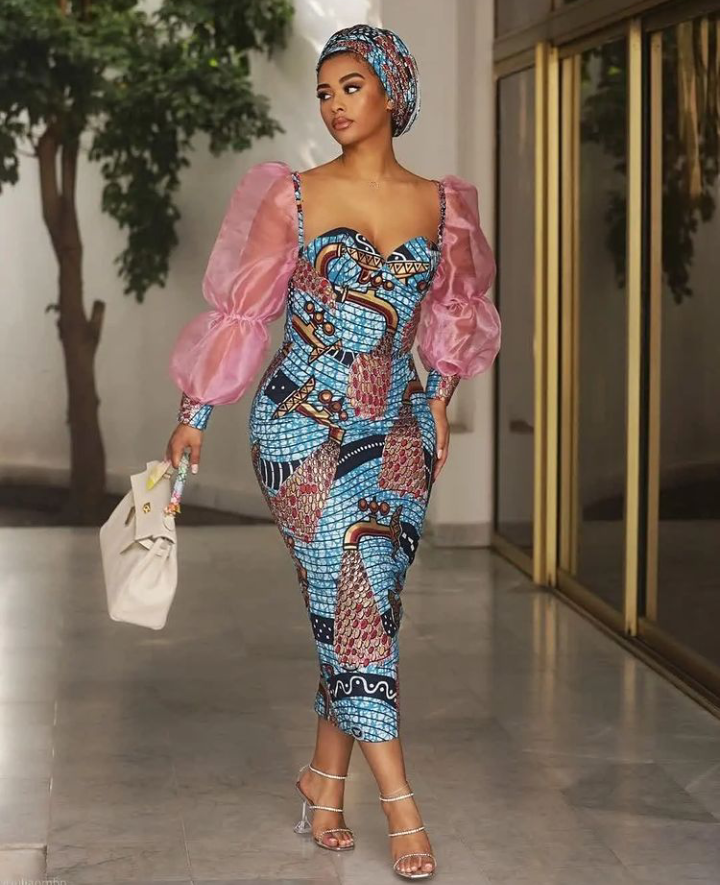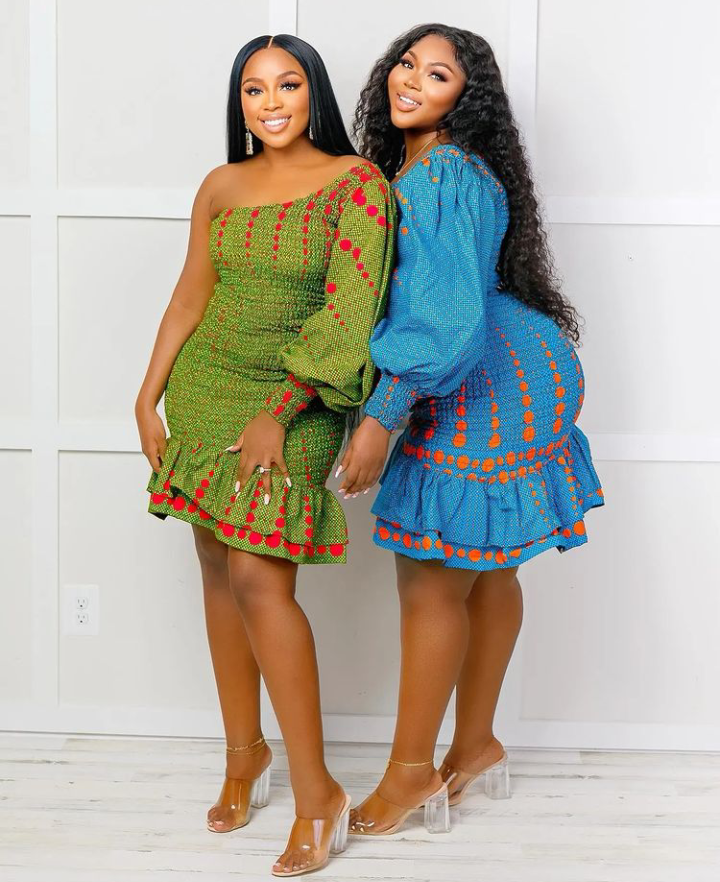 Conclusion
The Ankara fabric has been a good and one of the most recommended clothes every lady needs to add to her wardrobe. If you have any event to stun and you are still confused about what to sew or do to be recognized as one of the best-dressed guests, then you need to work on your Ankara outfit.
The Ankara fabric is the only good clothes you can wear for traditional events, it's also a good clothes style you can use in recreating both formal and informal outfits. You can use your Ankara fabric to recreate suit outfits, jumpsuits, crop tops, knickers, and any top style of your choice and a lot of good and adorable outfit styles.
If you are yet to add Ankara to your wardrobe, then be great assured that you are missing the good fashion vibe. The Ankara outfit shouldn't be overlooked that is why am informing you about the great advantage of the Ankara outfits. What do you have to say about these attractive styles displayed in this article? Hope you find them very charming, and something worth recreating.
Drop your thought in the comment section below and tell us the best style you love the most. Kindly, follow up with frankieplug.com for more lovely outfits styles.